...but whoever drinks the water I give them will never thirst.
The Well Youth Ministry is focused on encouraging Junior High & Senior High students to relate, grow, and lead. Developing students as followers of Christ is a goal of The Well.

Josh Burt is the Youth Pastor at Grace. He has been on many missions trips like Jamaica, Ukraine and Brazil (where he met his wife, Caroline). Josh has a passion for teaching.
While working on his education degree, he became the Youth Leader at Grace,
and now is in Bible College at Calvary. He has two daughters, Victoria and Lilian.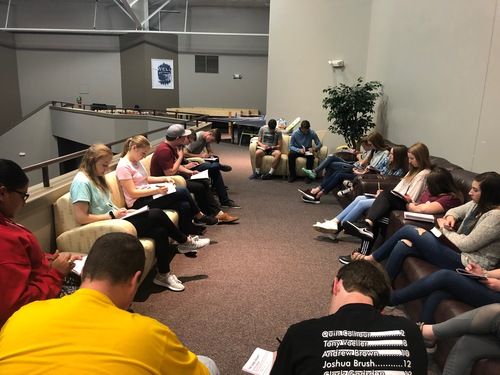 Sunday Morning Growth from 9-10am
Get Connected. Go Deeper.
Jesus said, "If you hold to My teaching, you are really My disciples" (John 8:31).
A Christian disciple follows Jesus, becoming more and more like Him through a life of faith and obedience.
We see Jesus giving us both the great Commandment and the Great Commission. God's desire is that every Christ follower should be a part of disciple-making. The results should be sharing the Gospel, developing your relationship with God and helping others to develop theirs.
Grow as a disciple who makes other disciples to make Jesus known everywhere.
We'd love to hear from you. Fill out the form below to get started.